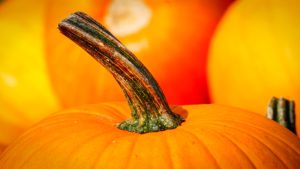 How to make delicious pumpkin soup?
Looking for new recipe adventures? Want to learn how to make delicious pumpkin soup? Check out this quick and easy recipe and enjoy!
CALORIES PER SERVING: 194
AMOUNT: 8 servings
PREPARATION TIME: 15 mins
TOTAL TIME: 45 mins

Ingredients
2 tbsp.
 butter (preferably unsalted)
4 1/2 cups of chicken
 broth
Pinch of salt

Instructions
Cook potato and onion until onion is translucent. This should take about 8 min (occasionally stirr). Afterwards add chicken broth and boil on low heat for 10 min until potato is tender. Add pumpkin pure, 1/2 teaspoon salt, 1/8 teaspoon pepper, and nutmeg. Increase heat to get the mixture to boil then cover and cook on medium heat for another 10 min. Serve hot with a touch of Slocal pumpkin oil.